December 16th, 2010


Everyone has their own reasons for saving.
RBC Royal Bank
---
Classifieds
For rent: really, really large toboggans. Seats 12 comfortably. More of bus really but with no wheels. $100/day. Box 19.
Christmas craft sale Friday, on the corner of Furby and Portage - a lot of hand made crafts - including sock puppets, an electric shaver with plastic antlers, a garden hose made into a sort of wreath and several red and green things. All proceeds go to me, Bob the Christmas Craft guy to pay for my trip to Las Vegas or, if sales aren't brisk, Duluth.
---
The Mystery of the Lost Lenore
Listen to Part Eighty-Six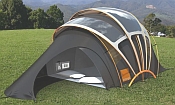 Click on the picture. (2:51)
---
---
---
Christmas Tip #3
Consider a conversion to Judaism. Better do it today though.
---
You could email us a Christmas card you know.
Simone
The Exciting Conclusion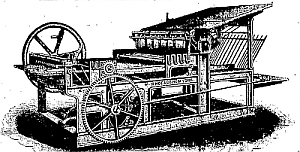 The next morning Simone walked into the print shop at the regular time. Mr. Turble was already at work, hunched over a tray of type and intently concentrating. She was a bit trepidatious about disturbing him. He was not the most approachable of badgers... er, squirrels, whatever. Plus Simone was pretty sure the subject she was about to broach might not be a welcome one. She was losing her nerve.
Half the morning went by with the two of them working silently and Simone still could not make herself say anything. Then as it neared lunch time the old badger/squirrel took off his apron and went and got his homburg off the hatrack. He was going out for lunch. Now or never thought Simone.
Mr. Turble's initial reaction to Simone's question about the handbook was not that disturbing. He just looked at her silently. He did not seem angry but he didn't say anything either. Simone could not imagine what he was thinking. She had simply asked if the book whose pages she had been collating was a handbook on squirrels and, if it was, why was he printing it.
After what seemed like a very long time but was probably only a matter of seconds the old badger said one word. "Money". This did not adequately answer the question as far as Simone was concerned and so she very eloquently asked "What? I mean how? I mean who?" At this the old badger smiled, placed his homburg on his head and gave it a tap. And then he said:
"Simone, I was never a squirrel. I have always been a badger. I was hired by a consortium of wealthy badgers to masquerade as a squirrel in order to do the research for this book. I wrote it and I am printing it in exchange for a very large sum of money. It is as simple as that. When it is done I will close up shop and move to the South of France where I have wanted to live since I was a very little badger."
And that is what he did. Simone bought the shop for a mere pittance. She never visited the squirrels again.
The End