&nbsp&nbsp&nbsp&nbsp All the rage this summer season are these five hot new looks.
YIKES!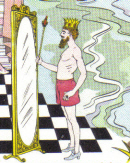 Crowns are in as swimwear.
No self respecting style monkey will be seen dead at the beach this year without sporting a tiara or a crown and maybe they'll even be waving a sceptre!
Not what you're thinking!
I DON'T KNOW THE NAME BUT...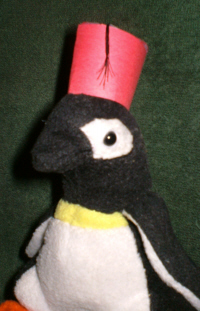 We've been ahead of the curve on this one for a while but guess what? The fez is back. Whether you're relaxing at home in your leather high-back chair, clad in your smoking jacket, or out and about scoring some hash and hitting on young boys in the darkened alleyways, this is the head gear you need!
DO YOU DARE?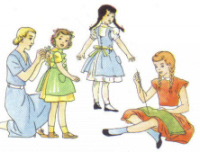 Lookout ladies, the apron's back!
That's right, that old symbol of female oppression is back and it's empowering! It's super-hip to make your own and say "I don't care about baking but I wanna look GOOD!
THEY'RE BACK!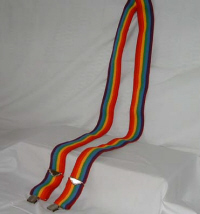 Gone are the days of young hipsters pulling up their pants. Now there's clothing to do that! It's retro! It's fun! Nanoo Nanoo!
SCORCHING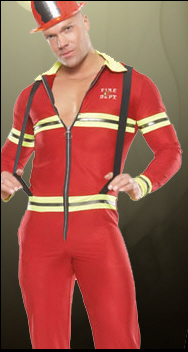 Red is the new black. Tight is the new loose. Tiny hard hats say I want to protect my head but I'm not all CRAZY about it! Go sexy fake firefighter!