January 13th, 2011


---
Classifieds
For sale: one muffin top. Rests comfortably on the top of my pants. $1 OBO. Box 9.
Transcripts of the Complete First Season of That's So Raven in Esperanto. Great winter reading. $1550. Box 30.
I am compiling a recipe book filled with recipes (what else?) and I need some, you guessed it, recipes. If you have any send them to Box 198.
---
The Mystery of the Lost Lenore
Listen to Part Eighty-Eight

Click on the picture. (3:09)
---
---
---
Email us at:

If On a Winter's Night...
One thing you can say about winter in this part of the world is that it has a tendency to sharpen your sense of how committed you are to certain activities, pursuits or people.
In the more clement months of the year your interest in a Wednesday night game of rummoli with your maiden aunt will likely not be truly tested. But when the good folks at Environment Canada inform you that, with the windchill, the temperature is now a stupid -42 degrees Centigrade, you will realise that not only have you never much cared for rummoli but also you are not all that fond of your maiden aunt. Consequently your rummoling activities you will curtail. At least until sometime after the Vernal Equinox.
During this cold and dreary season everything that involves leaving the comfort of your sanctum sanctorum (that is, the confines of your bed suitably engulfed in your duvet, comforter AND eiderdown) starts to seem like way too much trouble.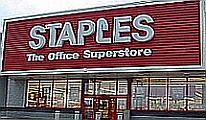 Even forays into the cold cruel world for such staples as bread and milk (or the equivalent for our celiac and lactose intolerant pals - quinoa and Silk) begin to seem superfluous. Tap water is really quite tasty after all and a meal of dry mustard, canned tuna and capers in a sort of way isn't it?
There are, allegedly, people living in the City of Toronto who do not venture outside at all from December to February (or whatever the winter months are in Southern Ontario - where I live they stretch from Halloween to Queen Victoria's BD). I can't say I really blame them.
Those of you who are excited but the prospect of winter sports (shinny, luge, pratfalling etc.) are probably sneering and snorting as you read this. But if you are outside, perusing this on some portable electronic device, your hand is now fused semi-permanently to said device and the products of your derision are frozen to your balaclava, scarf or, indeed, beard so it is very hard to take you seriously.
Winter is cruel and cold here in Canada and if surviving it means lying in your bed watching re-runs of Acting Crazy whilst clad in an afghan (the comforter not the dog), oven mitts and a tea cozy then so be it.
Bonne Chance. See you in the spring.
H. Briss
The Continuing Late Morning of a New Age
Many years ago (5) PERSIFLAGE existed only in the archaic form of a paper based magazine. In those days, issues of PERSIFLAGE had to be taken to a "printer" in order to be "printed" before they were collated, folded and distributed to various locations throughout the city (Winnipeg). And all of this had to happen before they could be perused by you (the reader).
Now we are in the midst of a fine technological age, complete with cell phones, Ipods, Xboxes and electric doorbells (in the old days people used to have to bang with their fists (or something) on wood (which came from trees) or metal (which came out of the ground) "doors" in order to rouse the occupants of a given room or building). Now individuals in Kuala Lumpur, Ulaan Bator and Minnedosa can instantly enjoy PERSIFLAGE as soon as I click my mouse (not a euphemism).
This, at first blush, seems like a vast improvement over the old way of doing things. It is, of course, for me, the Editor, because it means that I can sit here in my underwear eating an endless series of fudgsicles while I produce this thing and only rarely do I have to don my outside garb and stumble out into the daylight (they won't deliver my fudgsicles here).
You, unfortunately, are left to read the same dozy crap that appeared in the old 3D PERSIFLAGE and besides you are no longer provided (free, gratis, for nothing) with the means to produce your own super cool paper airplane or grocery list.
But whose fault is that?
Hugh Briss
---
No, It is, in Point of Fact, You Who is Schmoopie
Binky and Sonky were rabbits and they were very much in love. They had many little jokes and expressions that they shared and found very hilarious. Often they would say them in public and laugh and laugh. Their rabbit friends would roll their eyes and say "Jesus!" Then they would just walk away.
One day a bluejay named Spike MacGuire was sitting in a tree above them while they were calling each other names like "My Little Pumpkin" and "Mr. Grunkle-Bunkles" and tittering. The bluejay was disgusted and threw his glass of water down on them and said "For god's sake, get a room!"
But Binky and Sonky didn't care because, as I said earlier, they were very much in love.
S. Kind