October 11, 2007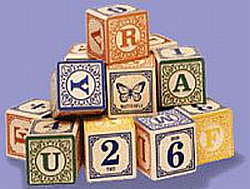 What is a man who lives in Flanders and speaks Flemish. A Flem? A Flan? A Floom?
Robert Benchley
---
PERSIFLAGE is updated on Thursdays.
---
Classifieds
For sale: several u's left over from my switch to American spellings of honor, color and valor. $6 ea. Box 11.
Tired of trying to get in shape by exercising? Why not go the other way and concentrate on getting as fat as possible? It's way easier especially with Uncle Glennie's Homemade Style Cookies. Uncle Glennie's cookies taste like they were made in someone's home by a not very fastidious incompetent baker even though they are produced in a large factory near Sheboygan (Greatest Little Town in the World - 1999, 2004, 2007) and at $11.62 a dozen they're less than a dollar a cookie! Box 335.
For rent: stovepipe hat made of actual stovepipe. Not comfortable but very stylish. Box 15.
---
Tips for Autumnal Living:
Tip #4:&nbsp Many people enjoy pressing coloured leaves between the pages of a book. This is easier once they fall off the tree.
---
---
---
Mail Us: (or not, see if we care)
---
TWENTY-SIX WORDS YOU ARE PROBABLY MISUSING
autarky
this refers to a policy of economic self-sufficiency and NOT filling your car with animals.
baccalaureate
the university degree of Bachelor of Arts and NOT your funding of Charles Simic's Bed and Breakfast.
castigate
to find fault with or reprimand (a person) harshly and NOT AT ALL what you were thinking.
demist
to make or become free of condensation and NOT someone in favour of half-measures.
egress
a way out or the act of going out and NOT a female egre.
feoff
same as fief NOT geoff misspelled.
guipure
a heavy lace that has its pattern connected by threads, rather than supported by a net mesh. Okay, that one you knew.
hedgehog
a small mammal with a protective covering of spines and NOT someone who won't let you use the hedge. That's a hedge hog.
irredentist
a person in favour of seizing territory that once was part of his or her country and NOT Dr. Christian Szell
johnson
a perfectly respectable last name and NOT a slang term for anything.
kernel
a subset of the elements of one set (as a group) that a function (as a homomorphism) maps onto an identity element of another set and NOT a bit of corn.
lapptop
a hat worn by a native of the Kola peninsula and NOT a portable computer.
mammato cumulus
a cloud with breasts. I swear I'm not making this up.
noseeum
a biting midge and not an institute of rhinology.
open couplet
a rhymed couplet in which either of the lines is free to combine with other lines of poetry to form new and exciting poetic combinations without fear of retribution.
pollenizer
a super-villain who spreads destruction through allergic reactions.
querist
somebody asking a question, NOT somebody interested in GLBT studies.
roachclip
what a cockroach uses to keep his tie in place while working.
sustenacular
an adjective meaning supporting or sustaining and NOT an exceptionally filling and exciting meal event.
tautology
needless repetition of an idea, statement or word.needless repetition of an idea, statement or word.needless repetition of an idea, statement or word.
ultrabasic
very low in silica and rich in iron and magnesium.
vitreous humor
the clear colorless transparent jelly that fills the eyeball posterior to the lens and NOT gags about glassware.
widish
kind of wide.
xanthippe
mrs. socrates.
yoicks
something foxhounds find encouraging for some reason.
This is a two part clarification
zag:one of the short straight lines or sections of a zig-zag course at an angle to a zig.
zig:one of the short straight lines or sections of a zig-zag course at an angle to a zag.

I hope this helps.
Leonard Derwerthy, The Armchair Grammarian